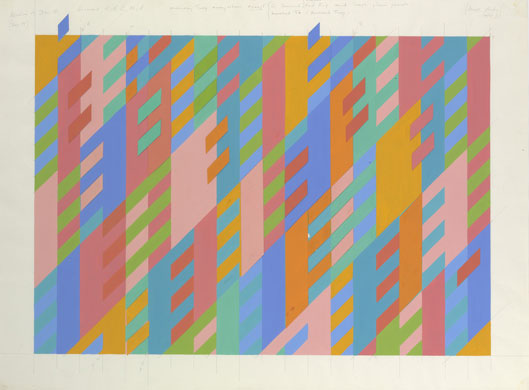 I went to see the Bridget Riley touring exhibition Flashback at
Waterhall gallery
in Birmingham on Tuesday with my friend Claire. My favourite piece was the collage study above, its 2 and a half D-ness made it more dynamic to my eye than the final painting.
We also saw the Susan Collis exhibition ' Since I fell for you' at the
Ikon Gallery
. This is a record of our conversation;
"Oh, there's nothing here"
"Maybe they're changing the show?"
(handed an exhibition guide)
"Where is it?"
"No, look, here's something"
"Oh my god that's annoying.
...
Actually it's quite amazing isn't it?"
"Wow, look at this!"
"I've never seen anything like this before"
"It's all about love isn't it?"
"mmm."
Love is A Charm of Powerful Trouble (Detail)
Susan Collis
2008
wooden broom, white opal, yellow opal, Brazilian opal, cultured pearl, freshwater pearl, mother of pearl, white diamond, black diamond, sapphire, garnet, ruby, labradorite, moonstone, white howite, jadeite, citron cyrsoprase, turquoise, peridot, emerald